With the end of the summer holidays drawing closer, the opportunity to grab some late-season family fun is fading along with the sun. With that thought in mind, we've put together two last-minute road trip getaways for you to consider.
So, do you want to discover the lush countryside of France? Or perhaps stay closer to home, whilst exploring the Cornish coast? Read on to discover the joy of these two scenic road trips.
Dover, UK to Calais, France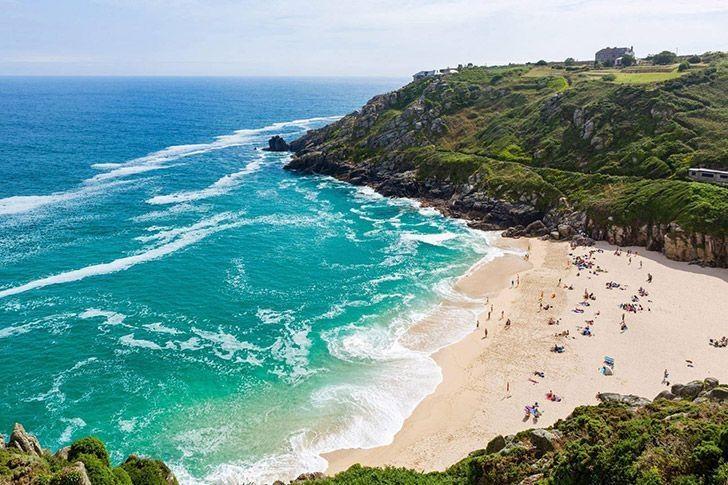 Porthcurno by Reading Tom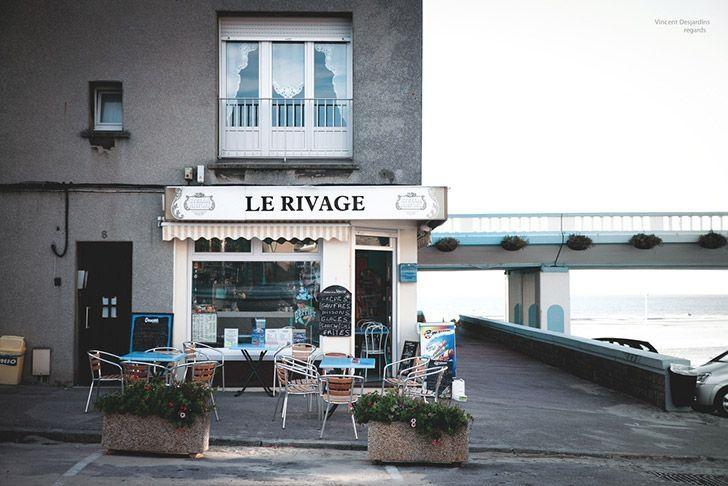 France, Pas-de-Calais, Le Portel "Le Rivage" by Vincent Desjardins
To start your road trip, take the Calais Ferry from Dover. Tickets can cost as little as £36, though the journey across the channel is about two and a half hours. If you prefer, you can take the faster Eurotunnel from Folkestone, with tickets costing around £56 and travel time running to only 35 minutes.
Once you've arrived in Calais, head south along the coastal D940, taking in the gorgeous views of the Côte d'Opale as you drive by. Perhaps stop at Le Cap Blanc Nez for some lush, sandy beaches or further south at Cap Gris Nez for a stunning view of the cliff sides.
Continue on to the former Roman settlement, Boulogne-sur-Mer. Boulogne is the second most visited location in the region of France due to its rustic charm, history and for being home to Europe's largest aquarium, Nausicaá. Also known as the City of Art and History, Boulogne has plenty to see. Check out the impressive Castle Museum to check out Oceanic, African and Egyptian art. Take a walk through the old town, which still has remnants of the Roman camp it was built upon. Boulogne also boasts a UNESCO World Heritage site in the form of a Twelfth century Belfry.
Next, drive further south along the D940 to Le Touquet and Étaples. These two coastal cities are separated by only a narrow river, and offer some of the freshest seafood you'll ever taste. Le Touquet is also known as the playground of the Parisian elite, with posh little boutiques from the 1920's lining the streets. Once you've had your fill of high society, make your way east to Saint Omer via Hesdin, enjoying Hesdin's Spanish architecture along the way.
A quaint little town, Saint Omer is famous for its distinctive beer. So make sure you have a tasting session whilst in the town and perhaps check out the 800-year-old cathedral and the World War II museum. The surrounding area of Saint Omer is full of thousands of acres of wet marshland. Dug by medieval monks, you can take a boat tour to see the beautiful natural scenery and wildlife.
As you make your way back north to Calais, be sure to make a stopover in Ardres, another quaint town. Here, you definitely shouldn't miss your chance to stock up on some superior quality French wine. You can also spend a day just wandering around the little streets, exploring the old churches, little shops and eateries. At day's end, head back north to Calais and back across the channel.
Beach Hopping across Cornwall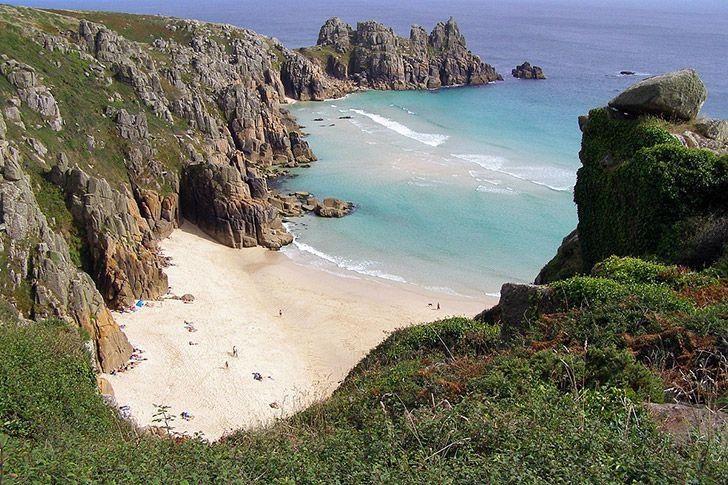 Treen Beach, Cornwall by alanandsandy
When thinking of an idyllic beach holiday, it's easy to overlook the beaches here in the UK.
To start your beach holiday, pick up the Atlantic Highway from the M5, just south of Bristol. Hugging the coast of northern Cornwall, the Atlantic Highway offers gorgeous scenery and quick access to some of the best beaches in the UK.
First on your list of stops should be Port Gaverne. Though a bit small, Port Gaverne is a great place to view wild seals out from the headland, or if you're lucky, basking sharks, dolphins and porpoises. Visitors to Gaverne can also explore tide pools and caves, as well as take in walks along the cliffs for some great views. From Gaverne you can take a leisurely walk to the historic fishing village of Port Isaac.
Just eight miles away from Port Gaverne is the idyllic sandy beaches of Daymer Bay. Never too crowded, Daymer Bay offers a perfect place to relax. Take a stroll through the sand dunes to the tiny stone church of Saint Endonoc. The beach is dog friendly, which, depending on your point of view can be a good thing or a bad thing. Not much surf is available at Daymer Bay, but it's perfect for swimming, kayaking or windsurfing.
Further along the coast sits Perranporth, just off the A30. A beach for the adventurous at heart, Perranporth offers a host of exhilarating activities such as surfing, kite surfing, horseback riding, cycling, land boarding and buggy riding. You can also explore rock and tidal pools to see the wildlife in its natural habitat. And, whilst you there, grab a drink at the 'Watering Hole' right next to the beach!
Next on the list is St Ives Bay, featured prominently in Virginia Woolf's 1927 novel, To the Lighthouse. Visitors will love the huge expanse of sandy beaches, stretching from Gwithian Beach down to Porthmeor Beach. St Ives is also home to a myriad of shops, cafes and is even home to the Tate St Ives, the Cornish branch of the Tate Modern. After a few hours of soaking in the sun, head up to a café to enjoy a cream tea and fresh crab tart.
Skip the tourist-trap attractions of Land's End and head straight to the sandy beaches. Sennen Cove, in the north, is a surfing hot spot, drawing crowds from all over the UK. Safety is a key concern at Sennen, with flag markers indicating safe bathing zones that are continuously updated throughout the day. The laid-back town plays host to a number beachfront cafes, restaurants, pubs and shops that provide everything you could need on your holiday.
Continue on the A30 until you reach the B3315 and Porthcurno, the closest thing to an island paradise you can find while in the UK. Porthcurno is renowned for its gorgeous turquoise waters and fine white sand. A calm stream flows through the beach as well, making it a perfect place for younger children to practice swimming. Porthcurno beach is a stone's-throw from Minack Theatre, so make sure to catch a show while you're nearby.
Kynance Cove is the perfect last stop for your sojourn through Cornwall. Right along the Lizard Peninsula, Kynance Cove features stunning caves and rock formations that are certain to leave an impression. Soft white sand is also revealed at low tide, creating the perfect spot for sunbathing. Despite its truly secluded appearance, getting to the beach is relatively easy and parking is only a ten-minute walk away.
As hard as it might be to leave the sun, sand and water of Cornwall, it's time to make your way back to the M5.
Excess cover considerations
When hiring a car, excess cover is important for protecting you financially against damage and loss to your hire car. However, if you are planning your trip last-minute and decide to buy excess waiver insurance (EWI) over the desk to save time, you could end up seriously out of pocket.
If you have an accident in your hire car, you might still have to pay the first part of the claim (called the excess) against the damage to your hire company. If you buy EWI though, the car hire company may reduce the excess you pay down to zero. However, paying for a waiver at the desk of your car hire company can more than double the price you pay for hiring a car.
Excess insurance, an equivalent product to EWI sold by iCarhireinsurance.com, is up to 70% cheaper than EWI policies sold over the desk by car hire companies. Excess insurance works by reimbursing you the excess you would have to pay when making a claim against damage or loss with your car hire company. To search for the excess insurance that will provide you with peace of mind on your road trip escape, click here now.
If you have been inspired to embark upon a last-minute road trip escape, please take the time to share this post on your preferred social network.
Disclaimer: All prices contained in this article were correct on the original date of publication. Prices may change over time, so for current prices, please get a quote.