Car hire prices soar this spring – will they continue to rise into the summer period?
At iCarhireinsurance.com, a leading provider of stand-alone car hire excess insurance, we conducted a study comparing car hire costs in Europe this Spring.
We looked at the cost of hiring a medium compact car, for example, a VW Golf or Peugeot 308, for one week, from 9 – 16 April 2022, in six popular European Spring destinations (Barcelona, Faro, Milan, Larnaca, Nice and Tenerife) with six rental companies, Sixt, Hertz, Avis, Budget, Enterprise and Europcar. We compared this to the same week in 2019.
The results revealed that the average price to hire a car has jumped to £455 a week, compared to just £266 in 2019. An increase of £230. Once you add extras, such as additional driver, child car seat, sat nav and your excess waiver insurance, the total average cost increases to over £850!
Average weekly car rental rates increased from 2019 to 2022
The average weekly car rental rates in 2022 range from £345 in Tenerife (£155 in 2019), £362 in Larnaca (£146 in 2019), £470 in Nice (£271 in 2019), £523 in Faro (no 2019 rate), £530 in Barcelona (£256 in 2019), and £571 in Milan (£304 in 2019).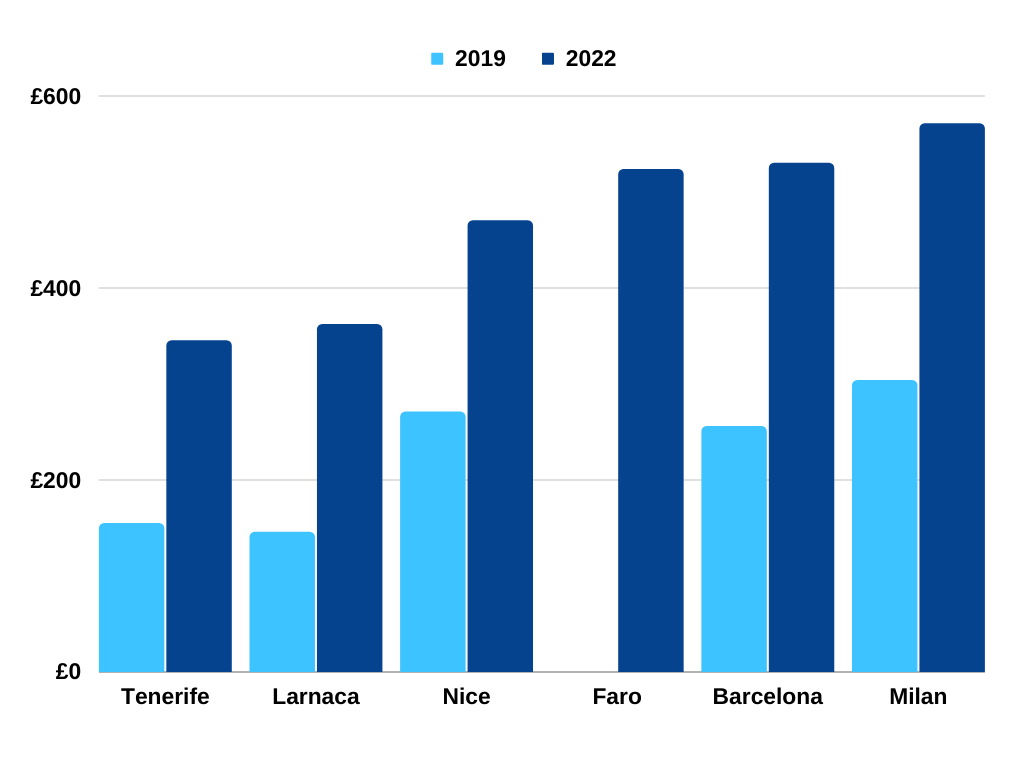 Not only has the cost of car hire increased, but so have the extras purchased from the rental desk. For example, even if you were to pick the cheapest rental company (in this case Budget) and hire a medium compact car in Tenerife for £237 for the week, you'd be looking at a grand total of £657 once the extra items are added at the rental desk!
To break it down, that's £74 for an extra driver, £101 for sat nav hire, £70 for a child's car seat, £82 for Super Damage Waiver, £64 for Super Theft Waiver, and £29 for Tyre and Windscreen cover - all adding up to £420 just for your extras.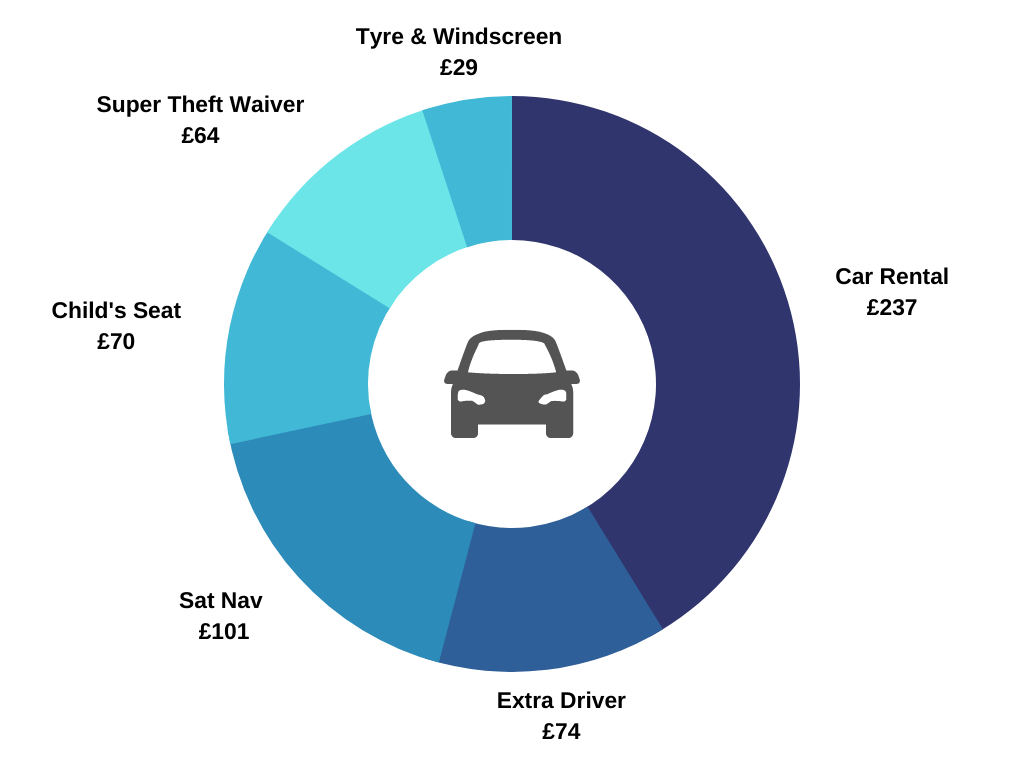 So, our research shows that hiring a car is more expensive than three years ago, but there are still some good deals to be found if you shop around, compare prices and keep any extra costs to a minimum. For instance, always buy car hire excess insurance from a specialist insurance provider, like iCarhireinsurance.com, rather than lining the pockets of the rental company for a much more expensive and generally less comprehensive product.
Have you made plans to travel this summer? Let us know what you think about these rising car hire prices on our socials, Twitter, and Facebook.
Disclaimer: All prices contained in this article were correct on the original date of publication. Prices may change over time, so for current prices, please get a quote.