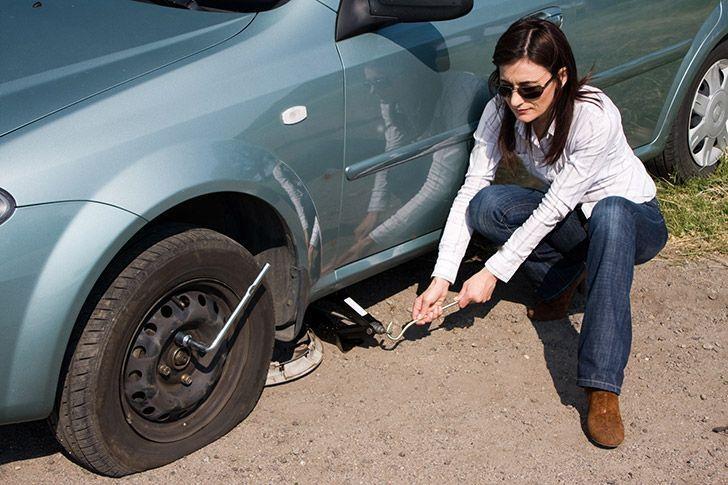 Only one in four people who have hired a car (26%) are aware they would have to pay for breakdown and towing costs if they get a flat tyre, a puncture, or use the wrong fuel, according to a new YouGov survey, commissioned by iCarhireinsurance.com, the leading provider of stand-alone excess car hire insurance.
The majority of breakdowns are not the responsibility of the driver, as most things that can go wrong with a car are either general wear and tear, mechanical failure or poor maintenance, all of which the rental company should be responsible for. However if the problem has occurred because of an act or omission of the renter, i.e. the renters fault, such as a puncture, flat battery or miss fuelling, they are responsible and will have to pay for the roadside assistance or towing required.
Depending on the reason for the call out, this could cost anywhere from £50 to several hundred pounds. If the wrong fuel is used it can be resolved for a few hundred pounds if the engine is not started but if it is the damage can be up to £5,000.
Less than half (42%) know they are responsible for ensuring the hire car lights are working and operational, while only a third (36%) believe they are responsible for ensuring that the hire car complies with all local and driving laws during the rental period.
Unlike most of the excess insurance offered at the rental desk, iCarhireinsurance.com's policies include cover for roadside assistance and towing costs, and if the wrong fuel is used, by accident, it will cover damage up to £1000.
Ernesto Suarez, Founder and CEO, iCarhireinsurance.com said, "Hiring a car is not as simple as just picking up the keys. It's the driver's responsibility to ensure that the vehicle they are driving is road worthy. Make sure before you drive off that you don't just check for damage, but you also check that the lights are working, that you have everything you need to comply with local traffic laws, and that you are happy with the tyre tread, and if you are not, reject the vehicle.
He continued: "Sadly if the car gets a puncture, even if the tyres were not in a good state of repair, or you get a flat battery, you'll have to pay the breakdown and towing costs. If the police stop you because your lights aren't working, it's your responsibility, not the rental companies."