We all know the risk of suffering minor damage in car parks. Small scrapes and scratches are all too common and can easily result from other people opening their car doors on you, or a shopping trolley taking off your wing mirror, and even other drivers "bumping" you whilst trying to manoeuvre in and out of their spaces.
At iCarhireinsurance.com we know this first hand as many of our car hire excess insurance customers find that however careful they are when they're driving, often the damage that they have to claim for has happened when the hire car was unattended.
So, imagine being the owner (or renter) of this Mini which was parked outside a shopping centre in Birmingham (UK) last week and ended up with a 4x4 parked on top of it! Thankfully no-one was hurt in this incident (other than a tree), but it goes to show that sometimes significant damage can happen to car even when it's not being driven.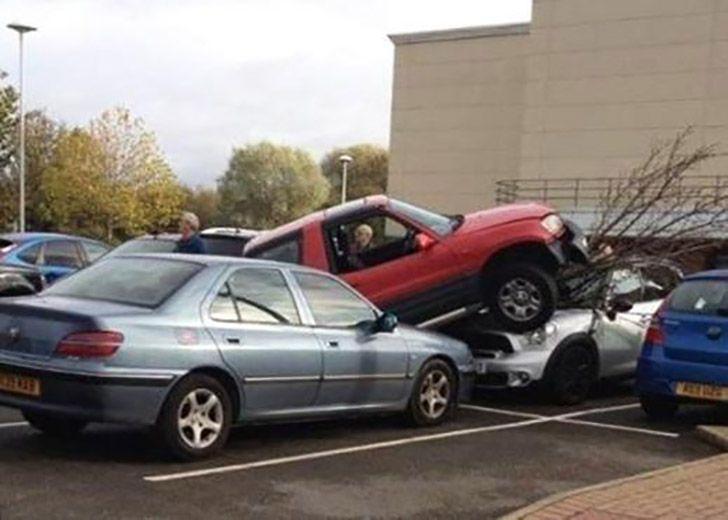 Now, most rental companies exclude the roof and undercarriage from their over the counter excess insurance policies, but at iCarhireinsurance.com we provide a comprehensive excess insurance policy which covers you for damage to all bodywork; and yes, that does include the roof, tyres, windscreen and undercarriage!
So ask yourself if you were hiring either of these cars would you be better off buying your car hire excess insurance from iCarhireinsurance.com, or from your rental company??
The picture in this article was taken by passer-by Tom Evans, and was subsequently reported on Yahoo News. For the original article, please click here
Disclaimer: All prices contained in this article were correct on the original date of publication. Prices may change over time, so for current prices, please get a quote.