Whist driving down the motorway through thick fog the other morning on my way work I spotted an amber light flashing in the distance, warning of some as yet unseen hazard ahead. The fog was thick and the traffic was moving quite slowly so it took some time to get close enough to be able to read what the sign was warning us about, and guess what it said? "FOG"!
Now, I'd been driving in fog for 60 miles by this point, so I was glad of the sign which reassured me that I was indeed driving in fog. I was particularly glad of the distraction of a flashing amber sign on the side of the road to take my attention off what was going on in front of me in those driving conditions, particularly given that it was such a perfect statement of the bleeding obvious.
This happens all the time of course, from the notice on your cooker hob which says "Caution, hot surface" to the road sign that says "Congestion" when you're sitting in a traffic jam, this relentless quest of officialdom to re-interpret the world around us and write it on a sign seems to increase exponentially year on year.
So, what are the most pointless or irrelevant signs out there? Check out the ones below and if you find a better (or worse) one when out and about in your hire car this year, take a photo (if it's safe to do so) and email it to This email address is being protected from spambots. You need JavaScript enabled to view it. ; and before you go, don't forget to visit this site to buy your car hire insurance policy before you travel, after all it's a dangerous world out there……….
Clever, clever Mr Bond!
Ice? Where!?!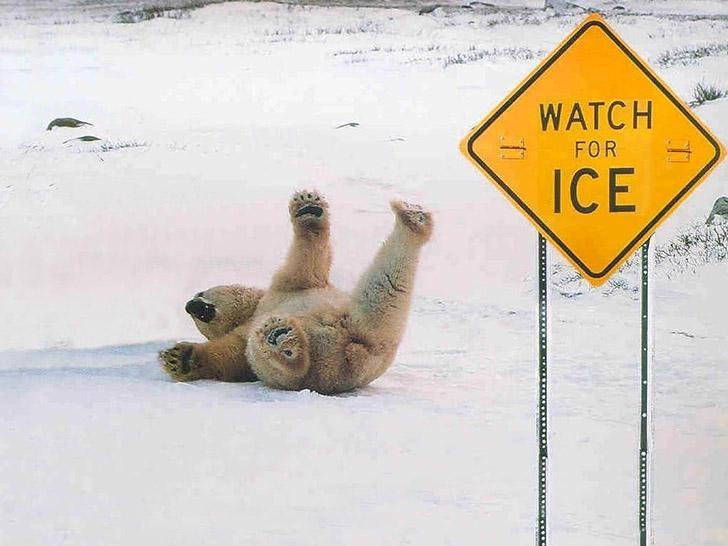 Which came first?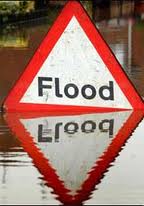 Perfectly logical, why not close both lanes and really get the traffic moving?
OK, thanks for letting me know
STOP; OK don't stop.......Actually, stop. Yes, that's what we mean!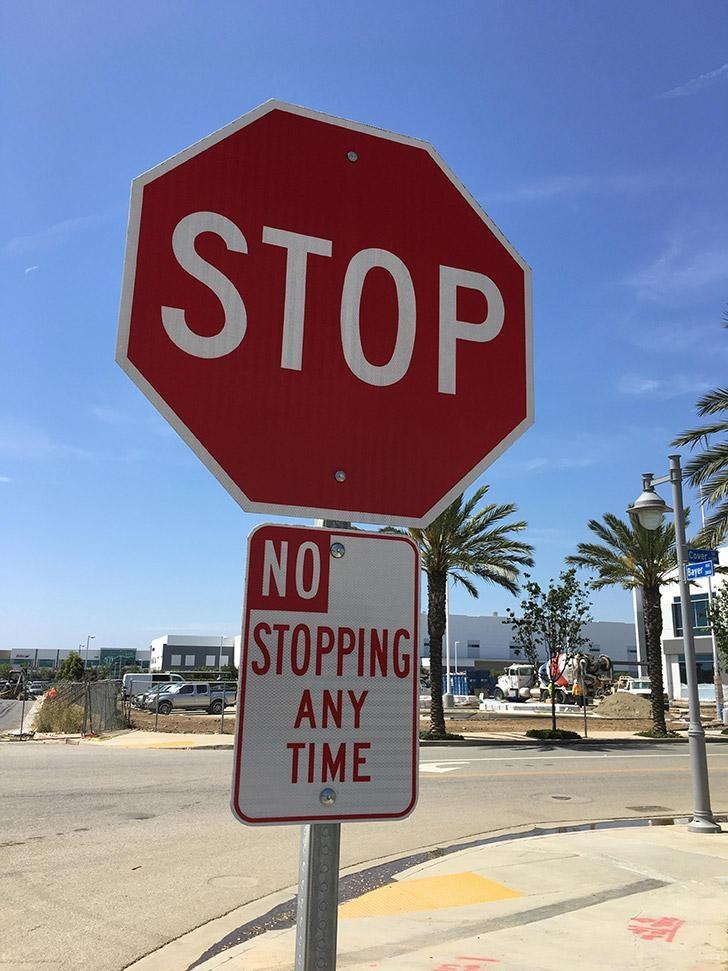 Disclaimer: All prices contained in this article were correct on the original date of publication. Prices may change over time, so for current prices, please get a quote.