Are you thinking of picking up a rental car for your next holiday? If so, it's probably safe to say that you're attracted by the flexibility and autonomy that a hire car offers in relation to allowing you to enjoy a holiday at your own leisure.
Yet choosing the correct rental car for you may not be as easy as you think. Hire companies now offer a huge range of options and vehicle types, which have varying levels of suitability, depending on the type of holiday you are going on. So to help steer you through a potential minefield and plan the perfect holiday, here is some invaluable advice on how to pick the right rental car for you.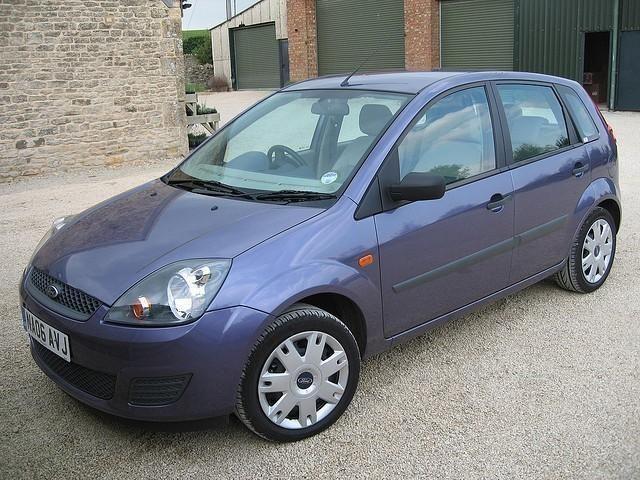 Image by redjar
Seating Capacity
First and foremost you will need to consider how many people you are taking on holiday with you. It may sound obvious, but of course you're going to need to fit everyone in and so seating capacity should be the main factor influencing choice. If you're travelling alone on a business trip, for example, a small car will suffice. However, if you are going on a family or group trip a bigger vehicle is going to be needed.
Luggage Capacity
Whilst on holiday you'll not only have to consider how to transport yourself and your passengers, but also your luggage. How many suitcases are you going to take? How big are the suitcases? Will you need to take any other extra equipment? These might sound like obvious considerations, too, but they are all vitally important pertaining to the choice of rental car. Because of this iCarhireinsurance have built a car hire size widget to help you pick the car which most suits your spacial requirements!
Destination and Type of Holiday
Are you travelling in the summer or the winter? What is the terrain like? These are all factors that should be taken into account when choosing your car. Snowy, wintery or even mountainous conditions will be better suited to 4x4 or off-road type vehicle, for example, whereas a smaller car is better suited for zipping around the city. Also, if you're embarking on an extended road trip rather than using the car only for excursions, you're going to need extra room for taking your luggage with you.
Optional Extras
What extra equipment, if any, are you going to require? The modern rental car comes with a raff of optional extras to make your journey more comfortable and the service of providers more attractive. If you are going to need a GPS to get from 'A to B', or ski racks for your alpine adventure, most hire companies are happy and capable to cater for both and more. These types of optional extras are rarely free however. So make sure check for additional costs when making your choice.
Budget
Each of the four areas discussed above are going to have a significant effect on the type of car you require and therefore the cost. Pre-booking online will not only give you the opportunity to explore all your options in more detail, but also the chance to search for the cheapest price supplied with different companies. Another issue around budget, which can often be overlooked when choosing a rental car, is fuel economy. If your finances are tight, for instance, and you plan to do a lot of driving, it may be beneficial to hire a smaller car that is more fuel efficient.
The Types of Car Available
All hire companies across Europe hire their cars out by category, rather than by make and model. To help inform your decision, here is a brief description of the five most common car hire categories along with information on why they might be suitable in relation to the criteria outlined within the post.
Small – Small by name, small by nature; the Peugeot 208 is a vehicle often found in this type of rental car offering. This type of car would suit being used by one or two people on a city break as its size makes it ideal for parking into tight spaces and it will be more economical in its use of petrol. However, a caveat to heed when considering this type of vehicle is that luggage space will be limited.
Medium – A common vehicle that hire companies offer in this class is the Ford Focus or a Volkswagen Golf. A medium type hire car is perfectly apt for accommodating a small group or family of people. This is because it will offer plenty of space in order to facilitate a comfortable journey, as well as enough space to store a sufficient level of luggage, if you are using a hotel as a base and want a hire car for extended road trips.
Full Size – Both Volkswagen Passats and Seat Toledo cars are often available for hire within this type of rental car. Again suitable for families and large parties of people, full size rental cars are ideal for travelling in comfort and transporting large amounts of luggage. They will typically be a little more expensive, but are ideal for holidays that will involve multiple excursions, over relatively long distances.
Premium –Audi A6's and Mercedes C-Class are premium hire car examples and are similar to full-size cars but will be a lot more expensive to hire. The main reason for this is the improved engineering that these types of car embody, making them safer and more enjoyable to drive. Extra features, such as air conditioning and cruise control, are typical to premium hire cars and are designed to add to their appeal.
Multi-purpose Vehicle – Land Rover and 4x4 type vehicles are the typical of this class. If you are going to a ski resort or driving in winter terrain, this type of vehicle presents the best option for doing so as safely as possible. Suitable for families and large groups of people, a multi-purpose vehicle also encompasses ample room for transferring large amounts of luggage and equipment, including skis.
Industry Research
To ensure our customers are always in the know we regularly conduct in depth industry analysis which guarantees our customers have the full picture before booking and collecting their hire vehicle. To view our most recent findings, please click here.
Disclaimer: All prices contained in this article were correct on the original date of publication. Prices may change over time, so for current prices, please get a quote.