Consumer electronics – a label which encompasses everything from mobile phones and iPads to electric toothbrushes and pregnancy tests. During the latter part of the 20th Century electronic consumption began to move away from being a high involvement purchase to a less considered, more frivolous one.
However it seems the novelty of gadgetry continues to evolve even though the market place is flooded with, well, let's face it, garbage! And one market which is particularly flush with technological 'genius' is the travel market; take a look at some of the examples below and see for yourself!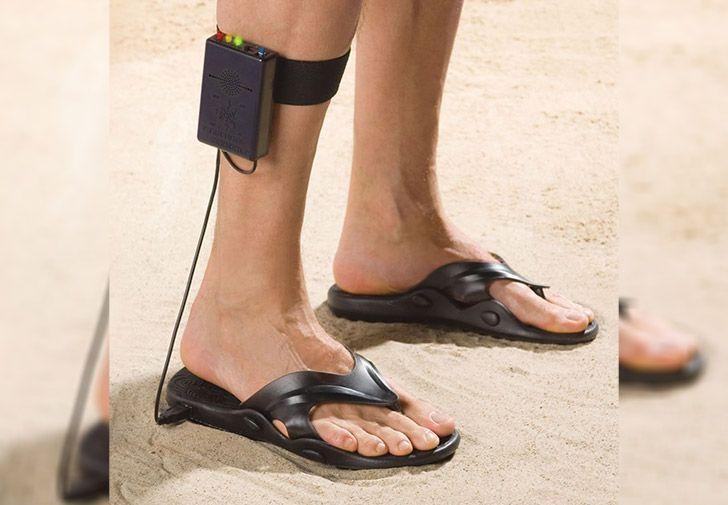 Many a mortal over the centuries have wondered what lies beneath our secretive sandy shores, to the extent that most of the world's beaches will have played host to an excavation team or two. However, thanks to this invention courtesy of Hammacher Schlemmer you can coordinate your very own Time Team project through exploring the sandy depths without having to lift a finger (although leg work is required). This 'nifty' battery powered gadget uses oscillation technology to detect metal items which are buried up to 2 feet below the surface; so whether you're trying to uncover lost treasure or simply your lost sunglasses, the metal-detecting sandals will provide some much needed beach-side entertainment (albeit short-lived).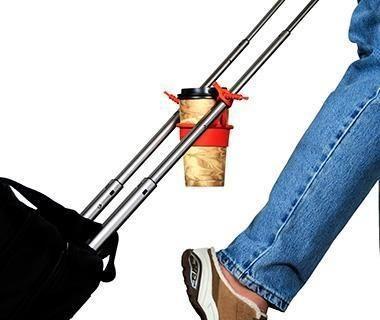 This device was invented to allow travellers to fuel up on caffeine without having to make the difficult decision of whether to sacrifice having a free hand or not. Based on a hammock-like design, this contraption may
be doing wonders in terms of freeing up invaluable hand space, however I'm sure your calve muscles won't be thanking you for the scalding they'll receive as a result!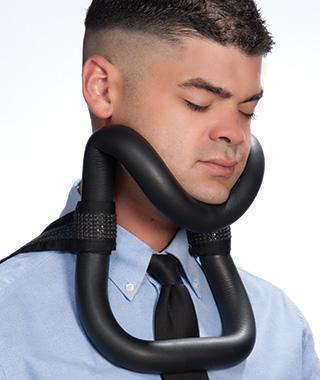 Without sounding too unkind I feel a level of sympathy for the model in this image as it must have been an almighty task portraying any level of comfort whilst in a gadgetry headlock! The UpRight Sleeper is designed to provide head support for those who are resigned to sleeping upright en route. Quite frankly I'd rather take my chances with being sleep deprived than wake up in an 'Upright Sleeper' hold.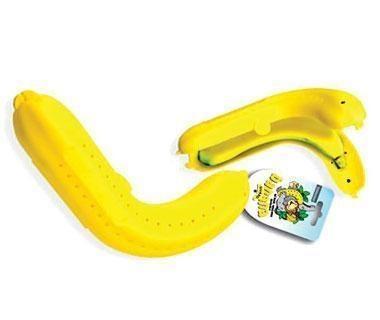 The British inventor of this product must loath bashed bananas! Although this product does look as if it would combat the perils which come hand-in-hand with a banana being in transit, I do have one question…what happens when a banana doesn't conform to the conventional 'banana shape'??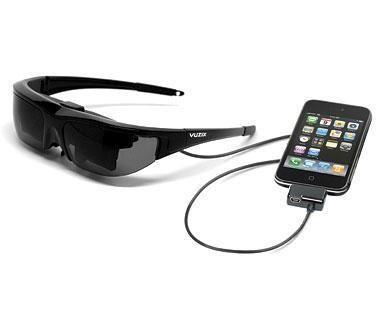 Last but by no means least are these Movie-Screen Sunglasses. This rather clever gadget allows you to stream videos from your iPhone to miniature screens in the lenses which will fill your retinas with joy! The glasses are powered by a rechargeable lithium battery which provides 5 hours continuous playback – which is arguably longer than you'll get from your phone! The only real downside to this product is the price (roughly £180) but nevertheless I feel this product captures everything that makes a great gadget; provides a solution to a consumer need with just the right amount of weird
When it comes to insurance, weird is something consumers can do without! iCarhireinsurance car hire insurance policies provide the solution to the extortionate excess waiver charges car rental companies charge their customers to cover the vehicle they hire. From only £2.99 a day iCarhireinsurance will cover you against any excess charges you incur and we'll even cover the rental vehicle keys FREE OF CHARGE with any of our car hire excess insurance policies.*
*Policy Sum Insured Limits apply – See our Policy wording for full details. Promotion available for limited time only.
Disclaimer: All prices contained in this article were correct on the original date of publication. Prices may change over time, so for current prices, please get a quote.