Driving abroad can be a stressful experience, particularly as many countries have varying laws and restrictions on the road. The various signs, lines and restrictions across Europe can be quite confusing, with one headache being the local parking rules. We've put together a handy guide to help you stay on the right side of the law when driving and parking somewhere new.
Lines and Signs
When parking in any country, it's important to look up and down the road to spot if there are any restrictions in place. It's common for different coloured lines being used on the road and kerb to indicate parking practices across Europe. For example, a double yellow line on the roadside in the UK means you should never park in this area, and pink lines round a parking space in Italy reserve spaces for expectant mothers or those with young children. You can find out all about coloured line meanings in different countries in our infographic.
When checking your parking space, be sure to look around for signs, too, where you will find further details about when restrictions apply. These times are written in numbers, so you usually won't have to worry about translations. If no specific times are indicated, you can assume the parking restriction is in effect at all times.
You will also find symbols on these signs which can give more information about parking restrictions in the vicinity. To get more of an idea about these symbols, take a look at our European Parking Fact Sheet below.
Laws to be aware of
Some parking laws are not noted on signs, so it's best to be aware of these before your trip. To help you out, we've gathered the major rules for the UK, Germany, Denmark, Belgium, Italy, France and the Netherlands in our infographic.
These laws relate to country-wide restrictions, for example not parking within 15 metres of a tram, bus or rail stop in Belgium.
Being aware of these laws is important, as if you do not follow them you risk fines of up to €375 (£332). In Paris, sanctions can be even harsher, and you may find your car impounded if you park illegally on the city's streets.
Parking etiquette
In addition to knowing parking laws, it'll be helpful to make note of different parking habits in the country you are visiting. We've noted some of the major things to be aware of in European countries in our infographic, and there are some interesting differences between countries.
Drivers in the UK, for example, will get irritated if you park too close to their vehicle, known as 'boxing in'. Limited parking in Paris, however, means that you are likely to find yourself in a much tighter spot. It is common place for drivers in France, particularly in busy cities, to park with their handbrakes off, so that other drivers can nudge their car forward and back to ease into a parking space. If you are driving in busy cities, make sure you take out car hire excess insurance to protect yourself from parking bumps and scrapes.
Parking in Amsterdam can also be tricky due to limited space, but many drivers in the city utilise the ample park and ride services rather than trying to squeeze their cars into smaller city centre spaces.
Now you've had a brief introduction into some of the weird and wonderful parking laws of Europe, take a read of our European Parking Fact Sheet where you can find out all you need to know about the various parking restrictions, including fines and parking dos & don'ts!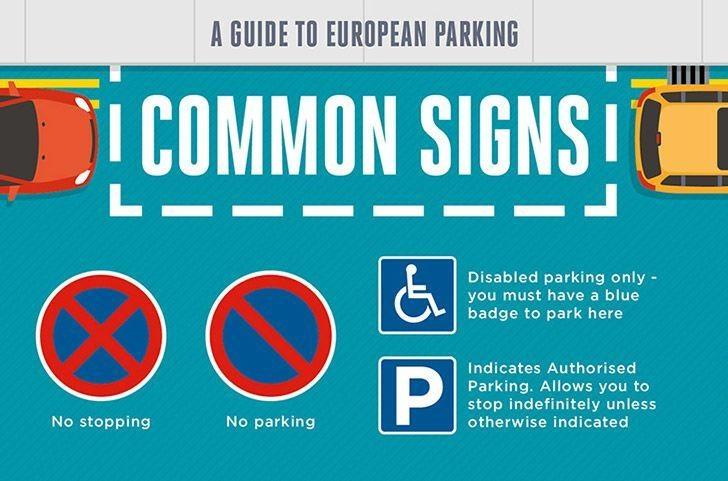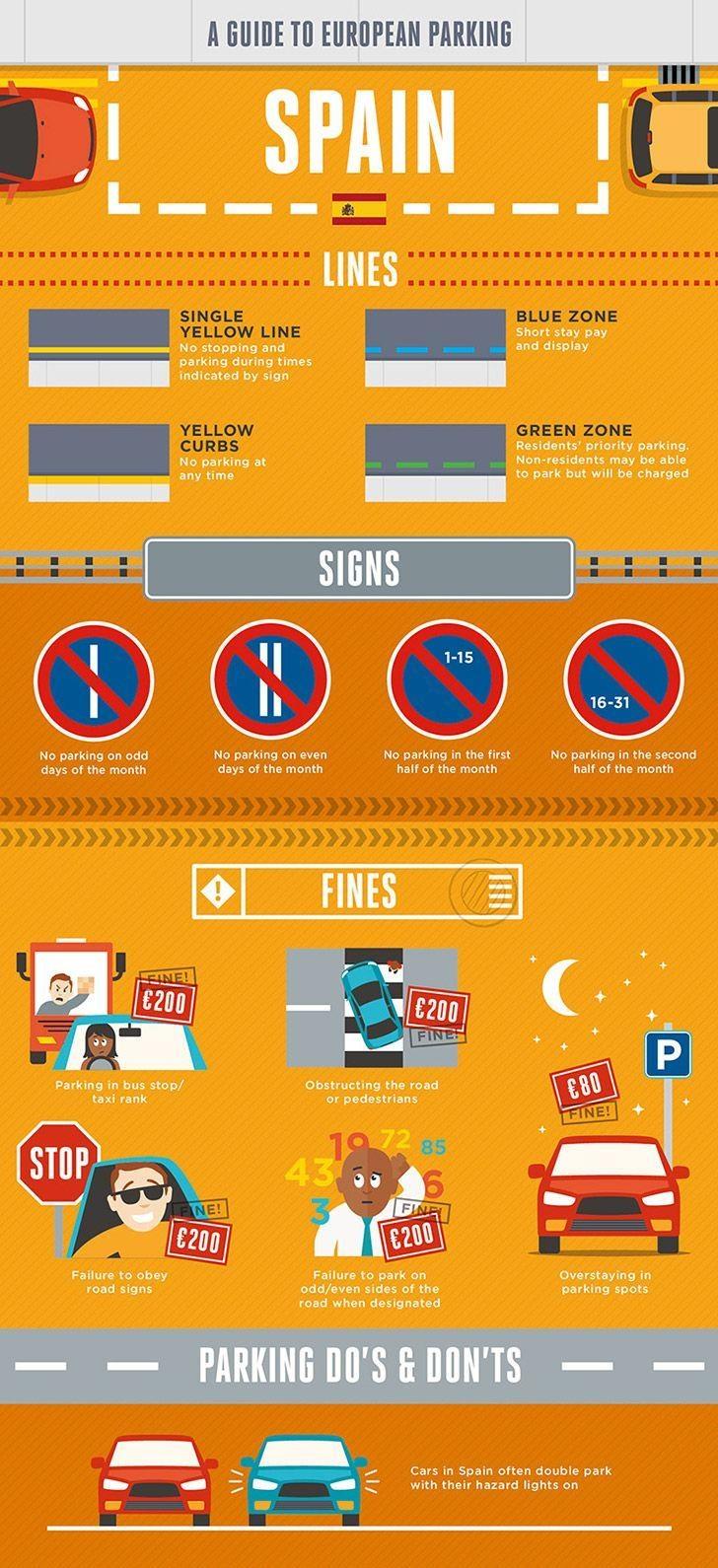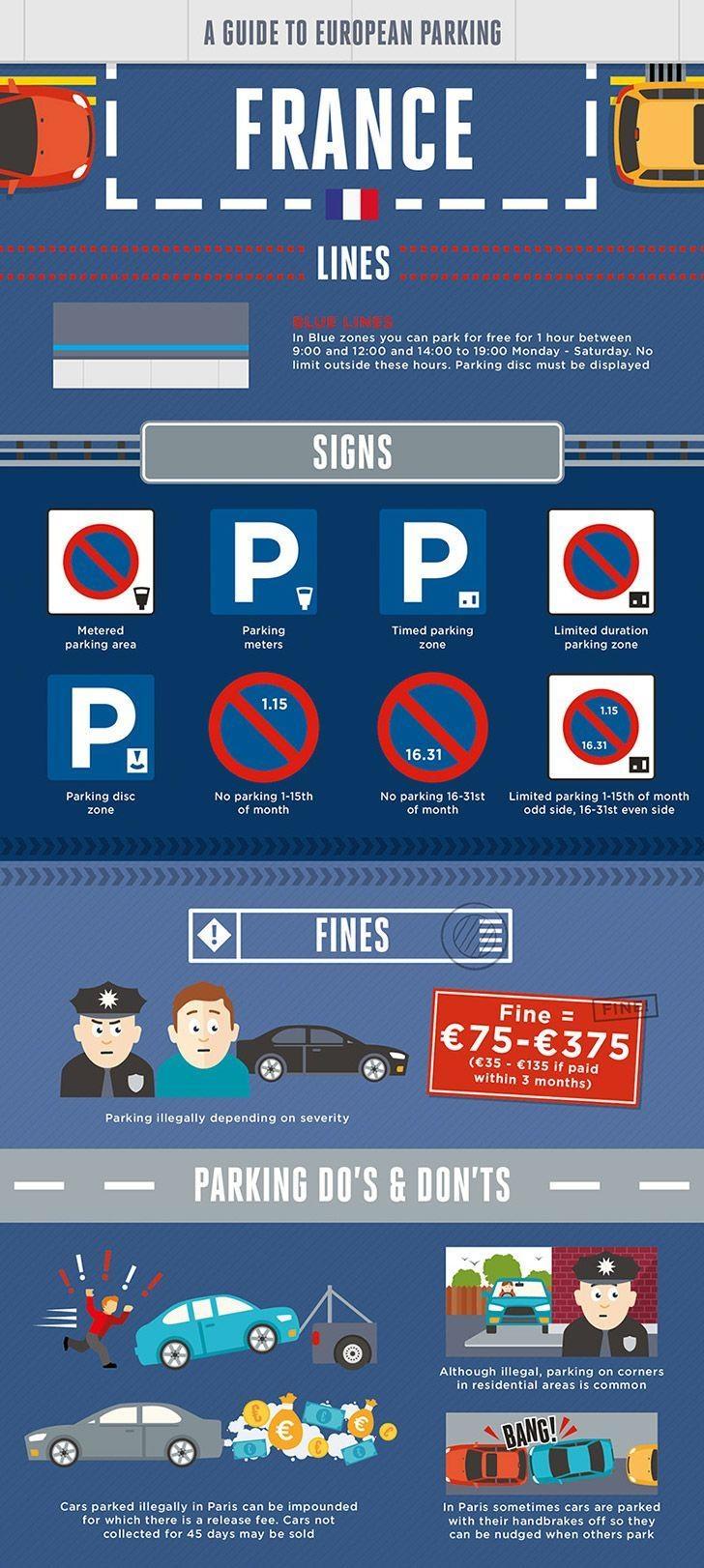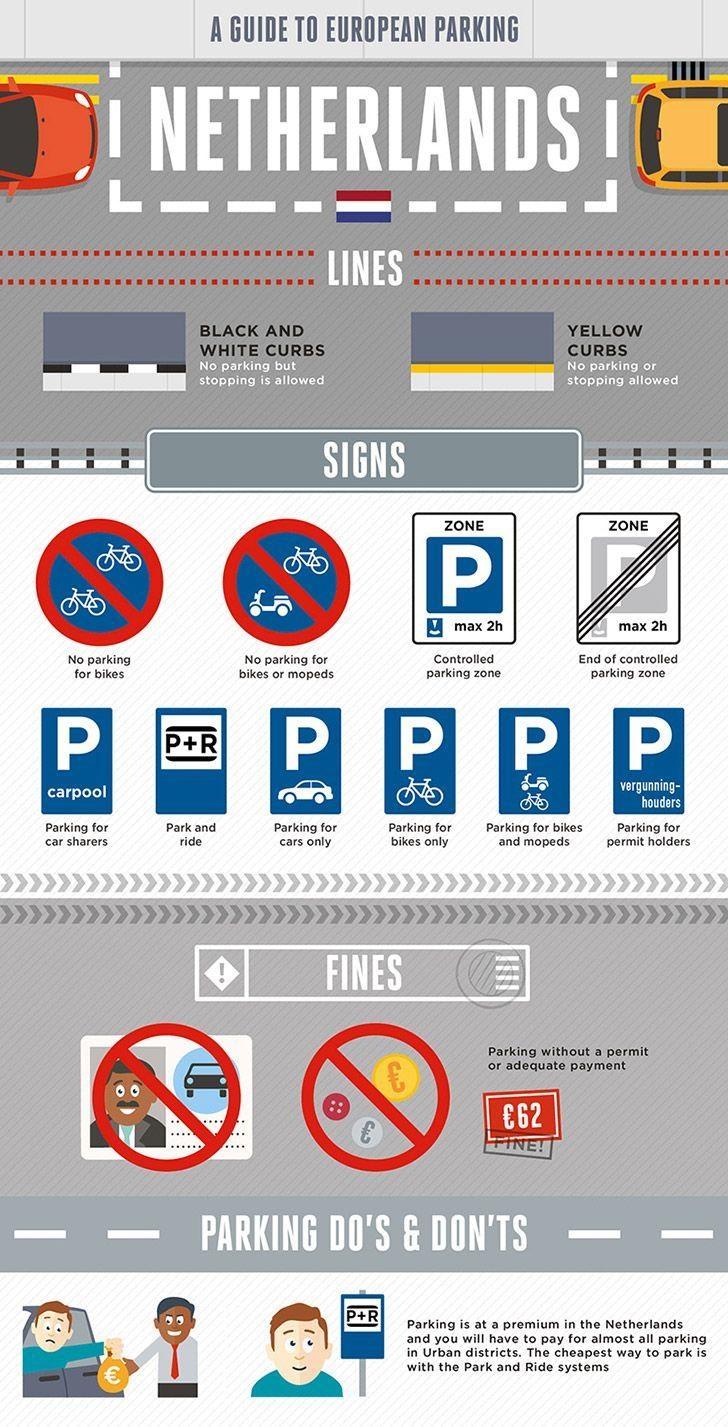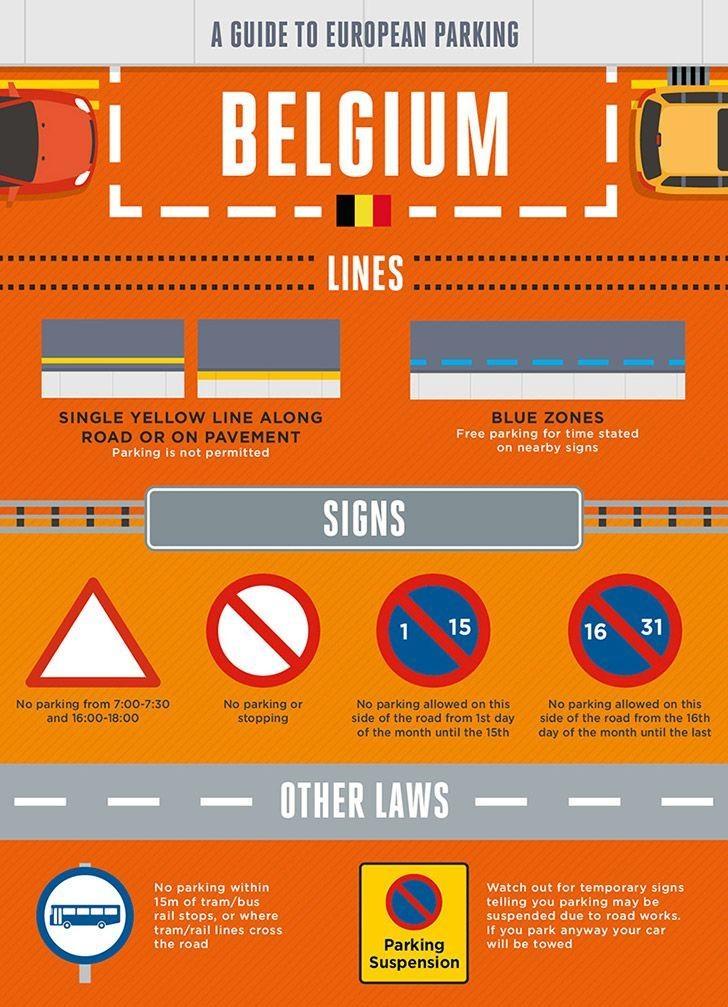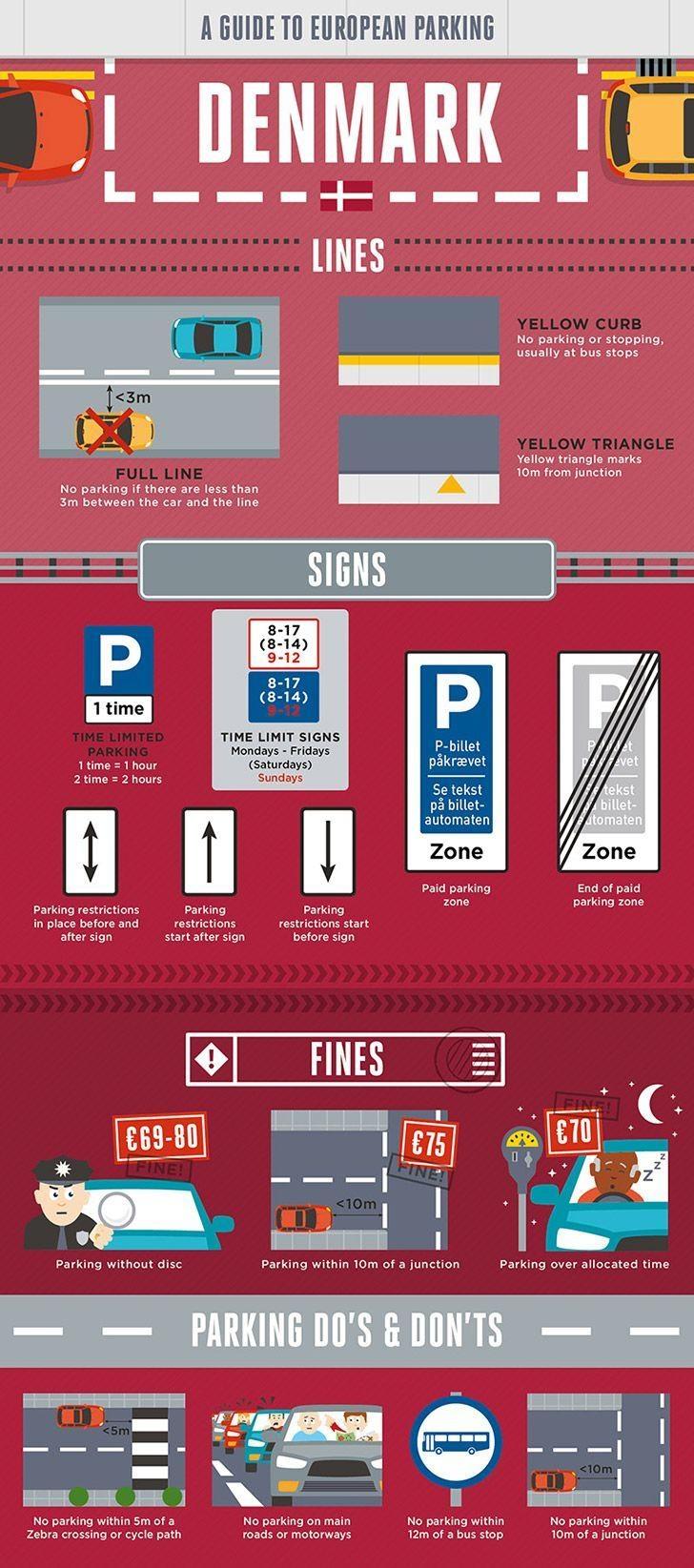 If you have any great European parking tips, let us know on Twitter @iCarhire
Disclaimer: All prices contained in this article were correct on the original date of publication. Prices may change over time, so for current prices, please get a quote.