A holiday is a perfect excuse to relax and forget all of your worries. Whether you're jetting off to a faraway country or simply packing up the car and hitting the open road, we all look forward to that brief period every year when we get to spend time with our loved ones. Unfortunately, for many holidaymakers, though, their holiday becomes tainted by unfortunate accidents.
Hiring a car is a great way to get around on holiday, but when you're driving in a foreign country with a car full of kids there's always the potential for something to go wrong. As specialists in car hire insurance, we've heard our fair share of unfortunate stories from holiday makers, so we decided to share some of the most interesting…
1. Unexpected Animal Damage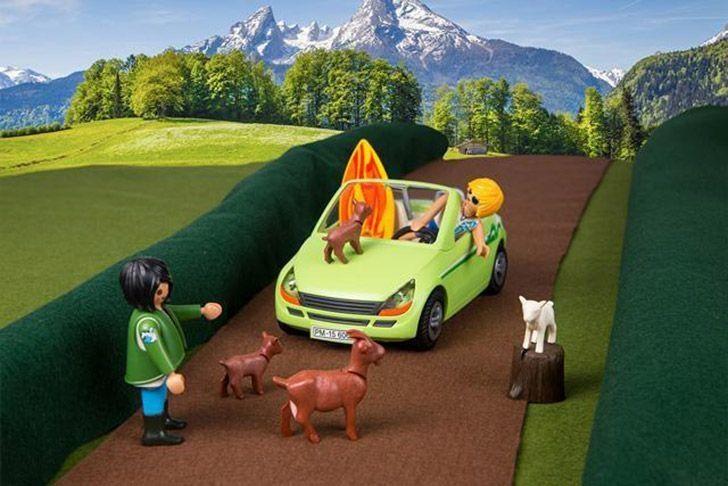 Country roads can be hazardous for even the most experienced of drivers, but not for the reason you might think. While we all might have been stuck behind a lumbering farmer's tractor or even stopped to let a farmer pass with a herd of sheep, at least we weren't as lucky as one holidaymaker we were told about. After taking a wrong turn down a dirt road, the young man was confronted by a group of angry goats. While trying to reverse away from the animals, one unruly young animal clambered up onto the hire car's bonnet leaving the man traumatised and the paintwork in need of a major retouch. Try explaining hoofmarks to your hire car company…
2. Mixing up Left and Right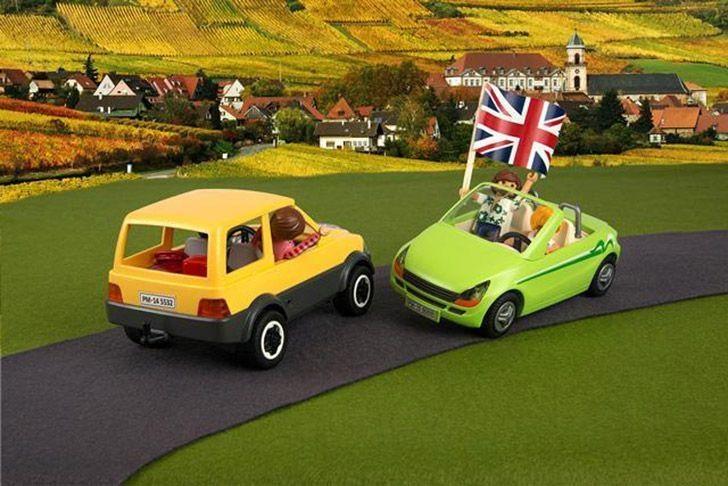 For many drivers, driving in a different country can be a stressful experience. Confusing road signs and switching to the other side of the road can be too much to remember for some tourists. While most of us manage to get by without incident, not everyone is so lucky. We heard about one group of rowdy British tourists who, only hours into their holiday, were left stranded by the side of the road after driving the wrong way down the motorway and crashing into a ditch to avoid a rather irate French driver. Not quite the dream start to a holiday.
3. The Malfunctioning Satnav
The Satnav has changed the way we holiday forever. We can now download maps from all over the world, but that doesn't mean it always goes to plan. We've all heard stories of people spending hours driving in the wrong direction or taking a wrong turn, but this story takes some topping. After getting lost by the Spanish coast, one hire car driver we heard about was left treading water after she took a wrong turn straight into the Mediterranean. I guess she didn't 'sea' it coming…
4. Warning: (Quick)sand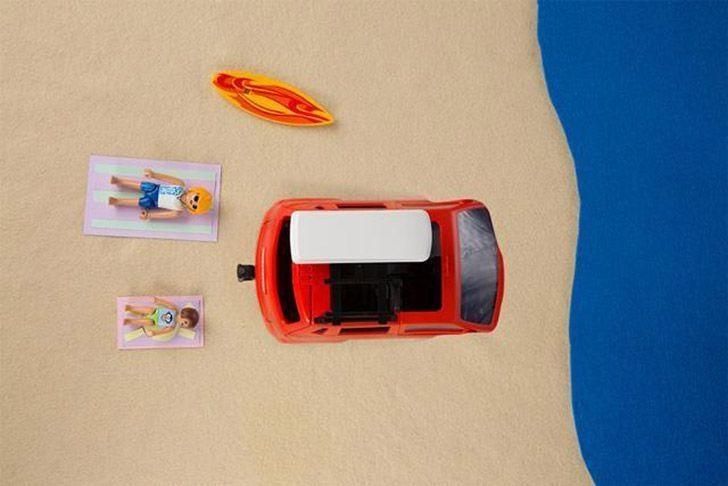 A relaxing day at the beach can be just what you need on holiday, but for one unlucky driver, their day by the sea ended in disaster. After noticing there was no parking space available, the family parked up on the beach itself. One long sunbathing session later, they returned to find that their car was half-submerged in the sand resulting in a long wait for a tow truck and an even longer explanation to their car hire company. I mean, we've heard of intricate sandcastles, but that's just ridiculous.
5. 'Specialist' Beach Ahead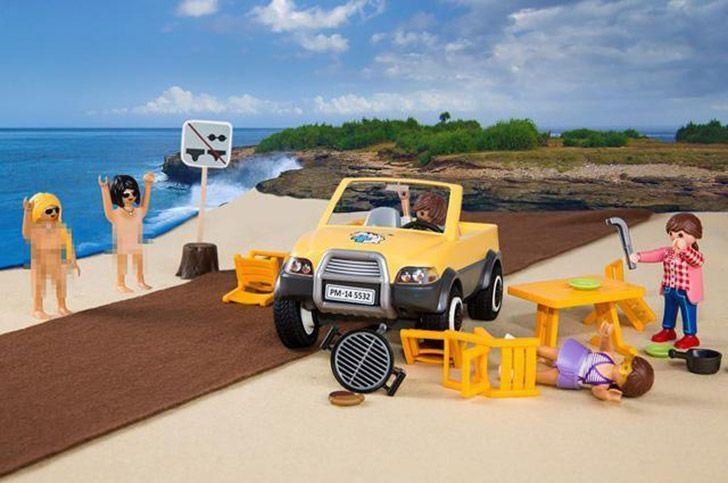 Driving in a foreign country demands great concentration. Foreign signs, different driving laws and the excitement of a holiday can all distract drivers, but for one of our drivers, there was something altogether more intruding. After passing a nudist beach, the male driver was so distracted by the beach's visitors that he crashed into a nearby BBQ. Thankfully, nobody was hurt, but what a waste of sausages.
6. 1. No Parking: Risk of Fire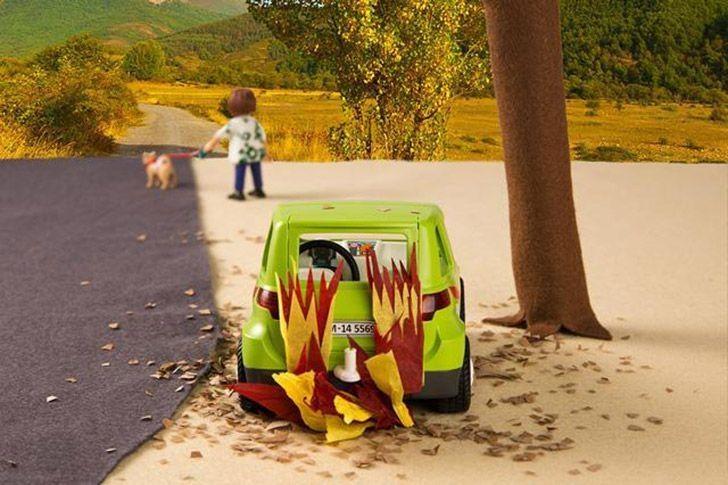 Ever been in a rush after a long drive and not paid any attention to where you've parked? Well, as one unlucky driver found out, that could be costly. After parking up on an Autumn day underneath a sparse tree, he failed to notice the pile of dry leaves underneath. Unfortunately, after a long drive, the hot engine underneath mixed with the dry leaves causing the foliage to burst into flames. Although the driver got back in time to extinguish it, he'll never make the same mistake again.
7. "Mum, I need the toilet…"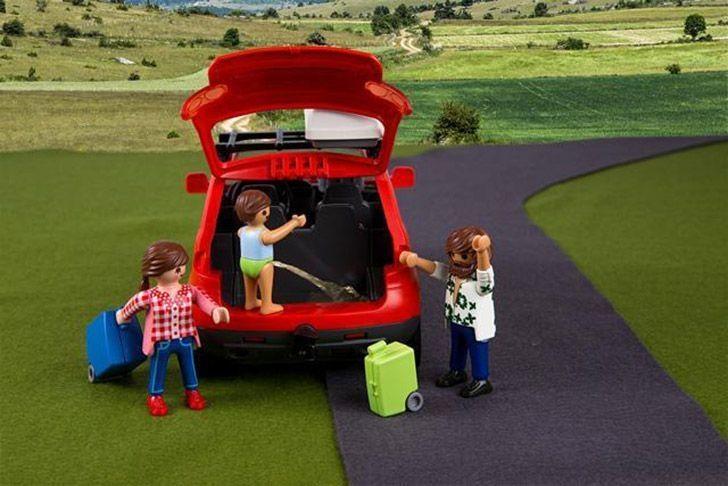 A lengthy car ride can cause other problems too, especially when there are few pit stops on a motorway out of town. Children especially should always visit the facilities before a long drive, but what if nature strikes without warning? One of our funniest stories involves a poor parent having to explain the wet patch and funny odour after their young child decided to relieve themselves in the boot of the car while they were at a petrol station. We're just glad we didn't have to deal with that cleaning bill…
8. Caravan Cooking Conundrum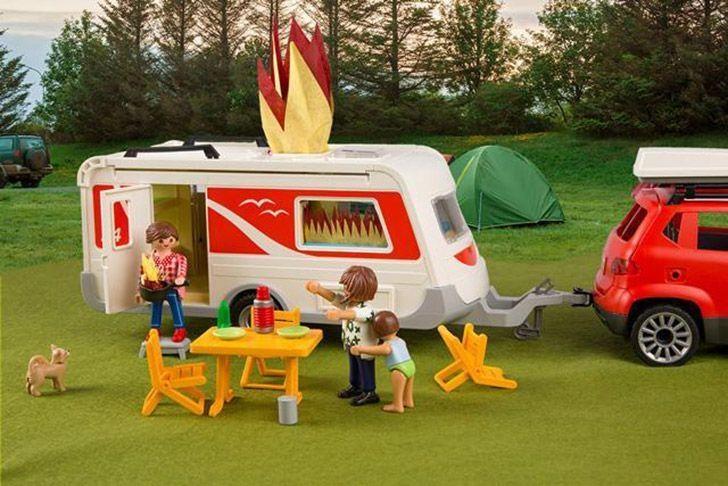 A caravan can be a great way to get around. With campsites all around Europe, you're never far from somewhere to hitch up and set down your own personal space to cook and relax in. Unfortunately, for one camper we heard about, their holiday was brought to an abrupt end after an overcooked stir-fry caught alight and set the caravan up in flames. Maybe stick to sandwiches next time?
Do you have any tales of holiday travel mishaps? Share your stories with us on Facebook or on Twitter @iCarhire.
Disclaimer: All prices contained in this article were correct on the original date of publication. Prices may change over time, so for current prices, please get a quote.