This past summer, I travelled to the Bahamas to relax. To get around the island with my family, I hired a car at the airport on arrival.
Since I spend most of my time telling people of the exorbitant prices charged for Loss Damage Waiver (LDW) Insurance, here is proof! AVIS wanted $22.95 per day and I was there for 8 days. As you can see from the rental document I declined such offer…. "No thank you!"
Firstly, because I already have a car hire insurance policy from yours truly, so not necessary to fork over additional money on this!
Mathematically, 8 x $22.95 = $183.60. My rental car invoice without the LDW was already $599.75. If I would have purchased the product at the rental desk, my new total would have been $783.35, a 30% increase in my rental car cost!!!
It does not take much convincing…once you educate yourself to plan ahead and buy our car hire insurance products before you fly, you save big!
Next time you travel to the North America, Central or South America as well as the Caribbean, read the small print on the rental documents, starting with the top right hand corner of the Rental Document show on this blog.
"Renters are not required to purchase Loss Damage Waiver (LDW). It is NOT Mandatory."
Don't be led to believe you have to purchase the rental car insurance you are offered by the sales agent at the rental desk. It says so on their own documents!
Happy travelling!
CLICK ON IMAGE BELOW TO ENLARGE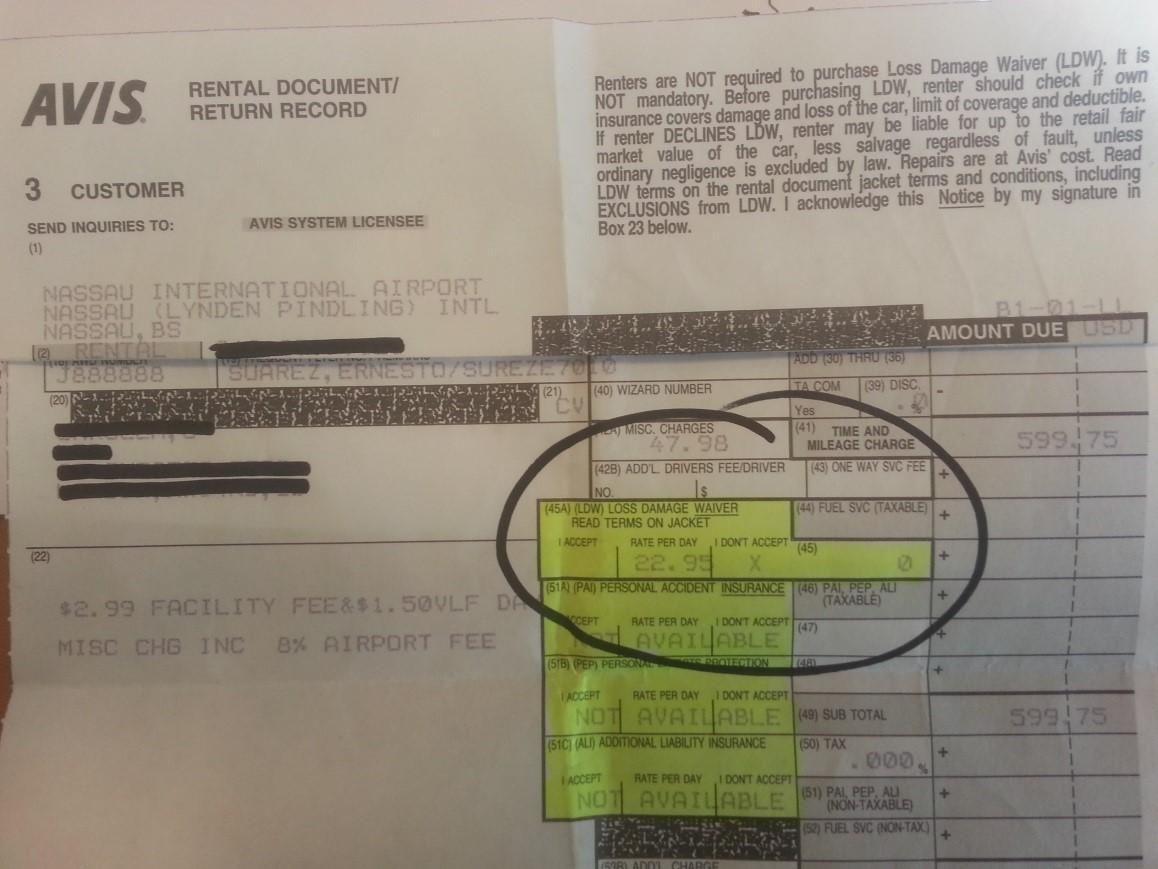 Disclaimer: All prices contained in this article were correct on the original date of publication. Prices may change over time, so for current prices, please get a quote.