Travelling with mobility issues can require extra preparation and checks before embarking on your trip. To save you some of the hassle of trying to find the info you need, we've pulled together some key points.
We've looked at provisions made by train, plane and car hire providers in the UK, Republic of Ireland, Spain, France, Italy and Germany to find out what you can expect and what you need to do to get assistance.

Despite being one of the most common forms of transport for holiday travel, airplanes can still pose problems for those with mobility issues. To attempt to address this, the European Parliament introduced regulation n. 1107/2006. This legislation states that disabled people cannot be refused transport by an airline on the grounds of their mobility, unless this poses a serious safety risk.
Airlines and airports must employ staff to assist those with mobility issues. There are no specific requirements, however, so it's up to the individual airline how they adhere to this legislation.
As a result, services provided by airlines can vary quite significantly. Check above to see which will be the most suitable for you.
If you have mobility issues or are travelling with someone who does, be sure to contact the airline you're flying with at least 48 hours before the time of departure, so they can ensure they have the necessary resources for you.
Once you've alerted the airline to any needs you have, try and get to the airport two hours before your flight leaves. This gives you plenty of time to let people know you've arrived and get where you need to be.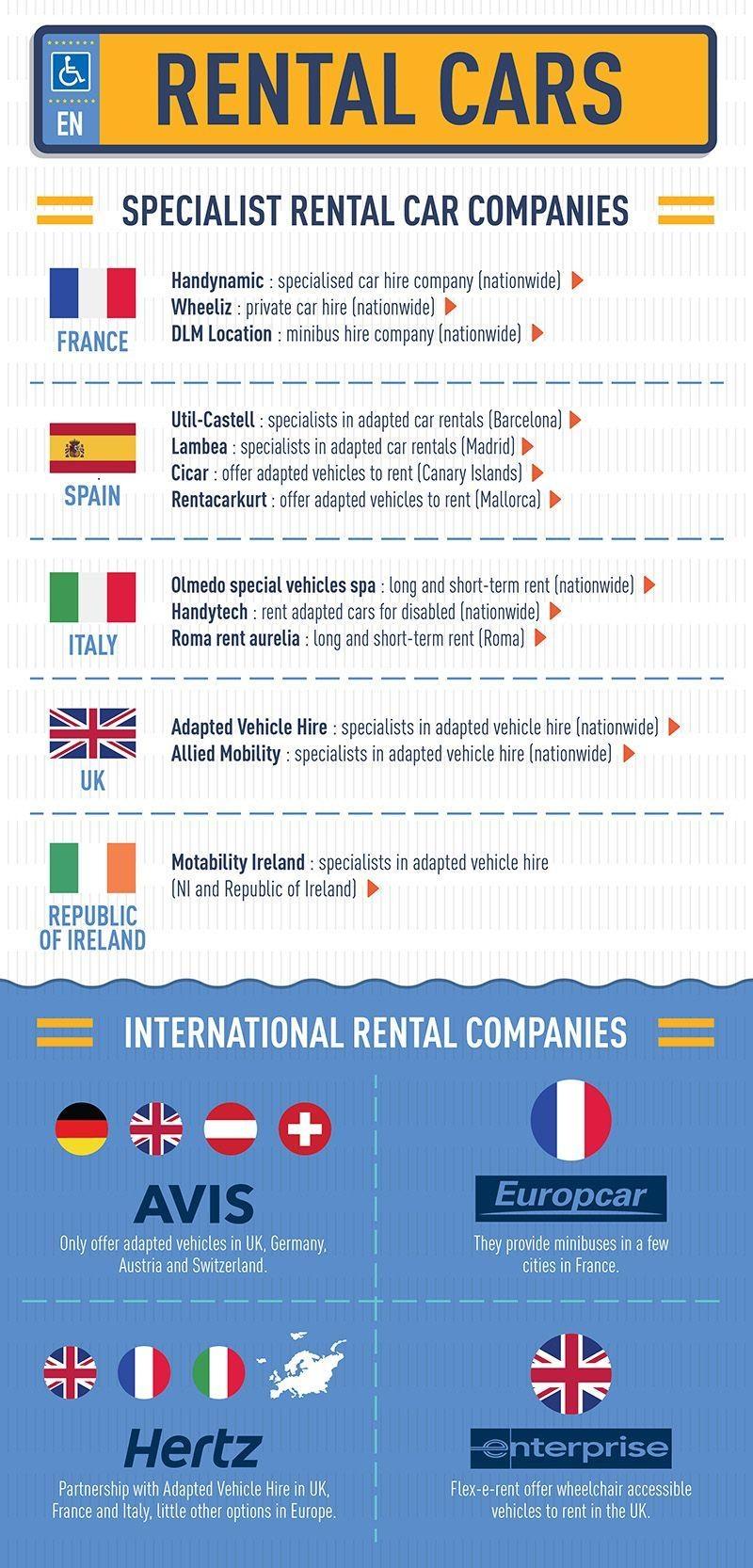 There are no regulations on what car rental companies have to provide in terms of accessible vehicles – so it's best to check this on a case-by-case basis. To make sure the vehicle you get meets your needs, book well in advance and go direct to the car hire company rather than using third party booking sites.
If you're driving across Europe, remember your blue badge so you can still use disabled parking facilities. Find blue badges for each country on the map below.

Almost every European country will give some level of assistance for rail passengers with mobility issues. The following organisation in each country is responsible for providing help:
France: Accès Plus

Italy: Sale Blu

Spain: RENFE

Germany: Services Mobility Centre

UK: Individual train operators
The level of service does vary depending on the country though, and some stations may not be accessible, so check before travelling.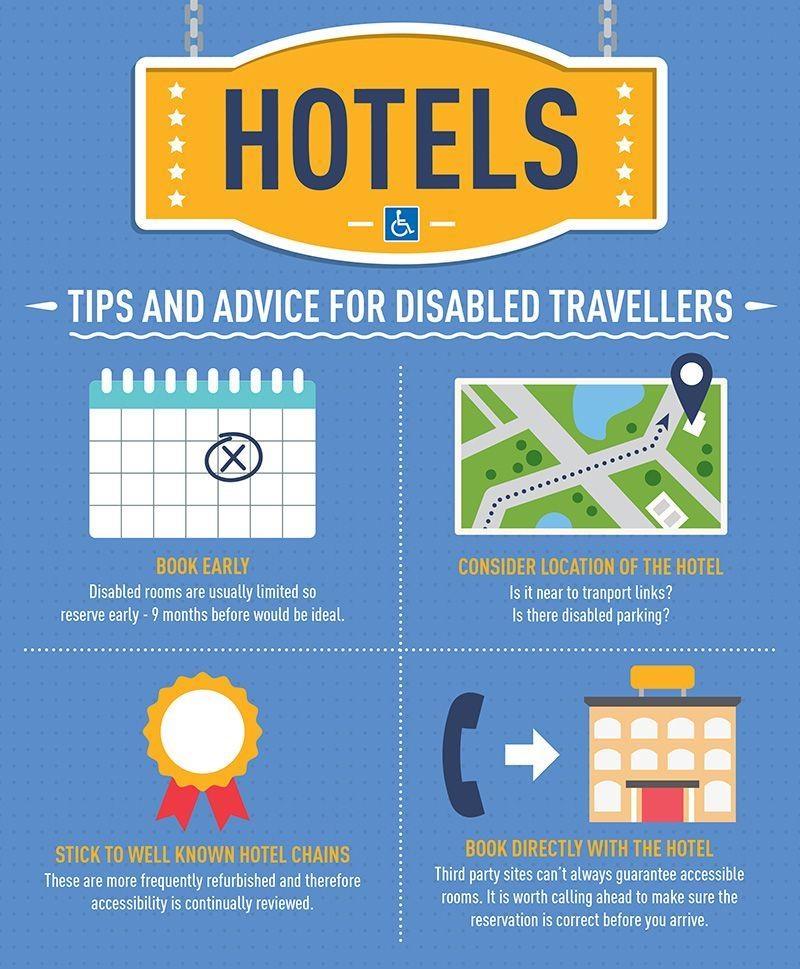 The two major points to consider when booking a hotel are the time of booking and the type of hotel you stay in. The further ahead you book, the better chance you have of finding an available and suitable room. Most hotels only have a limited number of accessible rooms.
Try to stick to well-known hotel chains, as these tend to be refurbished more regularly and should offer more in terms of help and support.
Disclaimer: All prices contained in this article were correct on the original date of publication. Prices may change over time, so for current prices, please get a quote.